98% of proxy servers sell public proxy lists. Don't buy some trash! Only proxy servers enable 100% anonymity and 99,8% uptime.
Buy proxy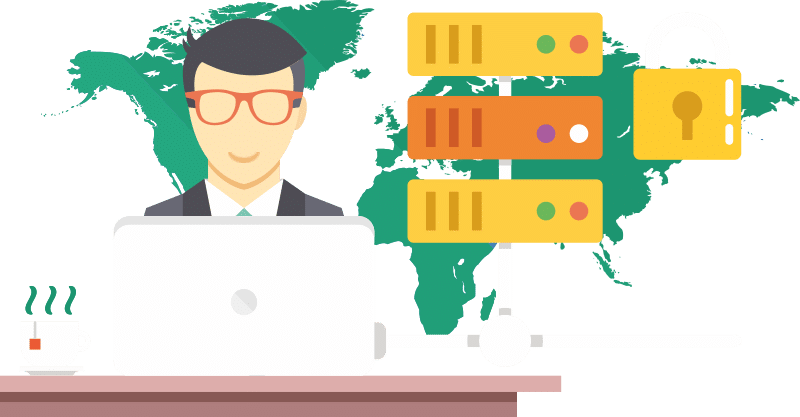 We are on a market since 2011
So far we've already managed to get over 22000 clients by our side.

24 Hour Money-back Guarantee
Money back for all purchased products is guaranteed within 24 hours upon their purchase.

Unlimited traffic
Unlimited traffic and highest speed possible.
Anonymity
All of our proxies are exclusive and highly anonymous.
The most popular packages
Try Free Proxy
To obtain a free proxy server for testing purposes, simply follow these steps:
Register on our website: Click on the provided link to complete the registration process. This will grant you access to our services and enable you to request a test proxy.
Contact technical support: Reach out to our technical support team using our ticket system. Inform them that you would like to request a test proxy and provide details about the purpose for which you will be using the proxy. This information helps us better understand your needs and provide you with an appropriate solution.
Once your request is received, our team will assign you a test proxy. The test proxy will be valid for a duration of 60 minutes and will consist of 73 IP addresses from various countries, offering a diverse mix of options for your testing requirements.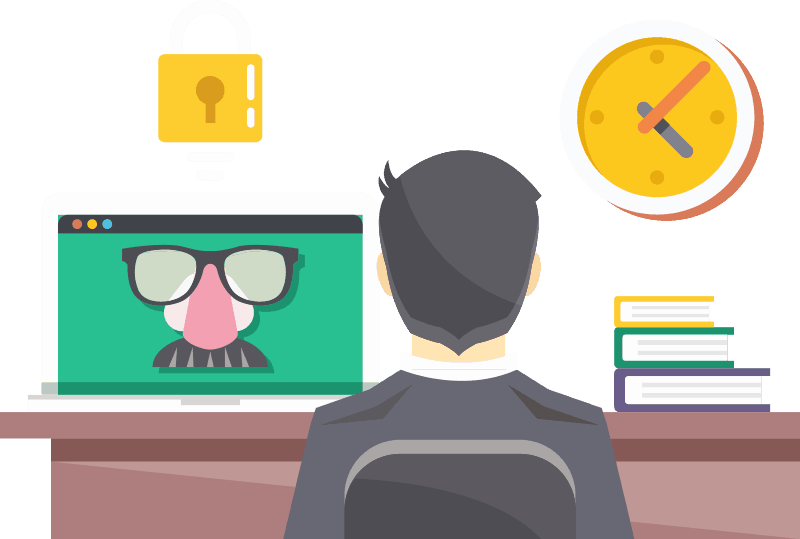 Fineproxy Statistics
Clients
> 30 000
...customers used our services since 2011.
Reviews
> 1800
...positive feedback from our customers.
Traffic
> 1500 TB
...of traffic per month at a speed of 6 Gb/s our customers "pumps" through us.
IP-Addresses
> 100 000 IP
...in lists.
Tariff Plans
7 fom 10
...customers are switching to a tariff increase without waiting for the end of the previous one.
Servers
> 400
..servers in our own data center.
Benefits of using our proxy servers
Fast Speed
Our datacenter proxy network is designed for optimal performance without compromising speed.
Unlimited Bandwidth
There are no hidden charges or restrictions – enjoy unlimited bandwidth and threads with each proxy.
Diverse Locations
Choose from over 15 countries, and we continuously add new locations to expand our coverage.
Excellent Uptime
Our reliable infrastructure ensures uninterrupted operations with a 99.9% uptime guarantee.
24/7 Customer Support
Take full advantage of our datacenter proxy network with round-the-clock support available.
User-Friendly Management
Effortlessly navigate through our intuitive dashboard for easy proxy use and control.
Exclusive IPs
Each proxy is exclusively reserved for your use, guaranteeing the best possible performance.
No Limitations
Stream, browse, scrape, and automate tasks without any restrictions using unlimited bandwidth and threads.
Universal Compatibility
Our proxies seamlessly work with all browsers, applications, and bots thanks to support for HTTP/HTTPS and SOCKS5 protocols.
Established in 2011, we've earned the trust of over 22,000 clients spanning across more than 69 countries. With unlimited traffic, multiple IP subnetworks per package, and servers in diverse cities, we're poised to meet your unique needs.
All our packages come with exclusive, highly anonymous IP addresses supporting HTTP, HTTPS, Socks4, and Socks5 protocols. Additionally, they are compatible with all operating systems - Windows (XP, Vista, 7, 8, 10), Linux, macOS, Android, and iOS.
We enhance your experience with a user-friendly control panel, API, and free installation. Also, our links unloading feature guarantees smooth operation. We're committed to making our services accessible; thus, we offer regular promotions and discounts for purchase or extension.
Once payment is made, instant access to your proxy account will be sent straight to your email. For your convenience, we accept a wide range of payment methods, including BTC, USDT, USDC, LTC, Wire Transfer, and major credit cards like VISA/Mastercard.
Your satisfaction is paramount to us. If our service doesn't meet your expectations, we offer a refund within 24 hours. And should you need help or have queries, our 24/7 support team is always ready to assist.
Choose us today for secure, reliable, and versatile proxy services that elevate your online activities.
FAQ
FineProxy is renowned as a leading provider of cheap proxys because we leverage economies of scale. We provide a broad range of plans designed to fit various budgets without compromising on quality and performance. Our sophisticated technology offers a blend of premium proxies and affordable rates, ensuring customers get reliable, fast, and secure proxies that meet their needs without breaking the bank. Additionally, our discounts for long-term contracts and bulk purchases offer even greater value, thus solidifying our position as a provider of affordable proxies.
Sure, here's an expanded and more detailed version of the proxy server types:
HTTP Proxies: These are specific types of proxy servers tailored to work primarily with HTTP traffic. They are frequently used to circumvent blockages and filters that operate at the URL level. This means that if a specific website URL is blocked, an HTTP proxy can be used to access the content by presenting a different, unblocked URL to the system.
HTTPS Proxies: These are akin to HTTP proxies but work specifically with HTTPS traffic. HTTPS is the secure version of HTTP, meaning the data sent between the user and the server is encrypted. HTTPS proxies can shield the information transmitted over the HTTPS protocol, providing an additional layer of security and privacy to your browsing.
SOCKS Proxies: SOCKS proxies stand out for their versatility, as they can work with various protocols. This includes HTTP, HTTPS, and FTP for web traffic, as well as network protocols such as TCP and UDP. This makes them highly flexible and adaptable to different types of online activities, from browsing websites to playing online games or streaming multimedia content.
FTP Proxies: These proxy servers are used specifically for downloading files from the internet. FTP, or File Transfer Protocol, is used to transfer data from one network to another. An FTP proxy allows for anonymous file downloads, protecting your identity and information during the transfer process.
SMTP Proxies: SMTP stands for Simple Mail Transfer Protocol, which is the standard for sending and receiving email. SMTP proxies can be used for email operations, providing an additional level of security and anonymity to your electronic correspondence.
DNS Proxies: DNS, or Domain Name System, is like the phonebook of the internet that translates domain names into IP addresses. DNS proxies can be used to bypass censorship and filters that operate at the domain level, granting you access to otherwise inaccessible websites and online resources. These proxies effectively mask your IP address and replace it with another one to provide anonymous and unrestricted browsing.
At Fineprоxy you can buy Http, Https, Socks4 and Socks 5 proxies.
SOCKS (Socket Secure) and HTTP are two main types of proxies, and while they perform similar functions, they operate differently, and each has its unique characteristics.
HTTP Proxies: These are application-level proxies designed to interpret and handle HTTP traffic specifically. This means they can understand the contents of your web traffic, and they can even cache data to increase subsequent request speed for the same resources. They are ideal for general web browsing and are typically used for activities like bypassing geographical restrictions or web filters. However, their functionality is limited to the HTTP and HTTPS protocols.
SOCKS Proxies (SOCKS 4/5): Unlike HTTP proxies, SOCKS proxies do not interpret the network traffic between client and server at all, and they operate on a lower level, the session layer. This means they can handle any kind of traffic, not just HTTP or HTTPS. This includes FTP for file transfers, SMTP for emails, and even BitTorrent for torrenting. As such, they are more flexible and versatile than HTTP proxies.

SOCKS4: SOCKS4 supports TCP (Transmission Control Protocol) connections, providing reliable, ordered, and error-checked delivery of a stream of bytes between applications running on hosts communicating over an IP network. However, it does not support UDP protocol or user authentication.
SOCKS5: This is an extension of SOCKS4 and offers more features. Most notably, it supports both TCP and UDP protocols, which is essential for activities like gaming or streaming that need fast, real-time connections. SOCKS5 also offers a variety of authentication methods, making your connections more secure. Moreover, SOCKS5 can handle IPv6 addresses, which will be more important as IPv4 addresses run out.
In essence, if you're looking for a proxy for general web browsing, an HTTP proxy will suffice. But if you need a proxy for different types of traffic (not just HTTP/HTTPS) or require advanced features like authentication or IPv6, a SOCKS proxy, particularly SOCKS5, would be the better choice.
| | HTTP | HTTPS | Socks4 | Socks5 |
| --- | --- | --- | --- | --- |
| Port | 8080/8085 | 8080/8085 | 1080/1085 | 1080/1085 |
| Work with HTTPS sites | No | Yes | Yes | Yes |
| Anonymity | Partial | Partial | Complete | Complete |
| Unlimited Traffic | Yes | Yes | Yes | Yes |
| Thread Limit | No | No | No | No |
| Proxy Speed | Up to 100 mb/s | Up to 100 mb/s | Up to 100 mb/s | Up to 100 mb/s |
| Ability to work with binding to IP, without login and password | Yes | Yes | Yes | Yes |
| Number of class (C) subnets in the proxy buffer | >250 | >250 | >250 | >250 |
"Proxies", "proxys", and "proxies" all refer to the same concept: a proxy server that acts as an intermediary for requests from clients seeking resources from other servers. The term is often used in the context of internet functionality, where a proxy server allows a user to surf the internet anonymously or access online content that might be restricted or blocked in their geographical area.
The different spellings you've mentioned are just variations, likely due to language differences or typographical errors. The correct plural form of "proxy" in English is "proxies". The term "proxys" is incorrect grammatically, but it is often seen in informal internet language or may simply be a typographical error. Regardless of the spelling used, they generally refer to the same concept if used in the context of internet networks.
Proxy Server: A proxy server is a general term for a server that acts as an intermediary between a client (you) and another server from which the client is requesting a service. For instance, when you're browsing the internet, the proxy server sits between your computer and the internet. It makes requests on your behalf and returns the results to you. Proxy servers can be used for multiple purposes such as maintaining anonymity, bypassing geographic restrictions, improving security, or speeding up internet browsing.
Private Proxy: A private proxy, also known as a dedicated proxy, is a proxy server that is not available to the general public. Instead, it is exclusively used by a single user or a small number of users who have the necessary login credentials. The main advantage of a private proxy is that it offers a higher level of anonymity and security than public proxies since it's only used by a limited number of people. This also typically results in better performance, as the bandwidth of the server is not being shared with a large number of users.
Dedicated Proxy: A dedicated proxy is the same as a private proxy. It is a proxy server that is dedicated to a single user or a small group of users. The terms "dedicated proxy" and "private proxy" are often used interchangeably. These proxies offer the highest level of security, privacy, and performance because they are not shared with other users.
Fineproxy accepts many payment methods for its services. We have cards (Visa, MasterCard, American Express), cryptocurrency (USDT, BTC, LTC, ETH and others), WirePayment, Alipay and many others.
We are constantly working on payment methods, because we understand that the ability to pay is as important as the quality of proxies.
We are constantly working on expanding our GEO presence. You can find the current list of countries proxies you can buy from us at the top of the site in the "Locations" menu.
The price of private proxies from us (FineProxy) starts from 5$ for 1 IP
No, you can only work from one ISP at a time within a subnet mask with a single login and password. If you need to work with multiple servers, you will need to buy an account for each one​.
FineProxy offers anonymous proxies suitable for various online activities including social networking, online betting, online gaming, website parsing, among others​.
FineProxy has received positive feedback for its customer service with a >4-star rating on Trustpilot and a 10 out of 10 rating for its customer care approach on BestProxyFinder​.
Reviews
It was the first time I work with I order Fineproxy and I am completely satisfied. The product works stable, there are no problems. Also the price is really cheap, as for me. Thanks a lot.
Дима Порошин
Love using these proxies for various technical tasks. The high speed and large number of IPs make it perfect for load testing.
TechTom
I this site very much, there's always the proxies that I need. I even other sites do not use. Everything works stably and without failures. Prices are a little expensive, but worth it.
Margarita Komarova
Introducing our Proxy Service: Trusted, Reliable, and Global
Introducing our Proxy Service: Trusted, Reliable, and Global
Since our establishment in 2011, we have been a leading player in the proxy service industry. With a track record of excellence, we have garnered the trust of over 22,000 clients worldwide. Our services are preferred by customers spanning 69 countries, including Russia, Ukraine, USA, Canada, England, Germany, Brazil, Italy, Spain, South Korea, Estonia, and many others.
Customer Satisfaction Guaranteed
We are committed to ensuring your satisfaction. In the rare event that you are not pleased with the outcome, we offer a refund within 24 hours of payment release. Your peace of mind is our priority.
Global Server Hosting
To provide optimal performance and flexibility, our proxy servers are hosted in data centers located worldwide. This strategic approach ensures high availability and reliable connections for our clients. Additionally, we offer unlimited traffic, allowing you to utilize our services without restrictions.
Versatile Packages with Exclusive IP-Addresses
Our packages are designed to meet diverse needs, and each one includes multiple IP subnetworks tailored to its specific features. We also host servers in various cities to cater to different requirements. With our offerings, you gain exclusive access to highly anonymous IP-addresses, bolstering your online privacy and security.
Wide Range of Supported Protocols and OS Compatibility
We support popular protocols such as HTTP, HTTPS, Socks4, and Socks5, empowering you to seamlessly integrate our proxy servers into your workflows. Whether you are using Windows (XP, Vista, 7, 8, 10), Linux, macOS, Android, or iOS, our services are compatible with all major operating systems.
Convenience and Flexibility at Your Fingertips
To simplify your experience, we provide a user-friendly control panel, enabling you to manage and customize your proxy settings effortlessly. Additionally, our service allows for links unloading, enhancing your productivity and workflow efficiency. We offer free installation, eliminating any unnecessary hassle on your part.
Regular Promotions and Excellent Customer Support
We value our clients and consistently offer regular promotions, as well as purchase or extension discounts. Your loyalty is rewarded with cost-saving opportunities. Furthermore, we provide 24/7 support, ensuring that any queries or concerns you may have are promptly addressed by our dedicated team of professionals.
Instant Access and Seamless Account Management
Upon payment release, you will be granted instant access to your account, with login credentials sent directly to your email. This streamlined process enables you to begin utilizing our proxy service swiftly and efficiently.
In summary, our proxy service stands as a trusted and reliable choice in the market, backed by years of experience, a diverse client base, global server hosting, versatile packages, compatibility with multiple protocols and operating systems, convenient control panel, regular promotions, and exceptional customer support. Experience the convenience, security, and efficiency our service provides, and join our satisfied customer base today.
Common Mistakes When Searching for Fineproxy.org
neprox.org
finproxy.org
fineproxy.oeg
fineproxy.de
fineproxy.ogr
fineporxy.org
finneproxy.org
fineproxies.org
fineproxyorg (missing the dot)
finproxy.org
fineproxie.org
fineproxie.de
Last Updated on November 22, 2023
SEVEN people have already become our customers, and THREE have extended the account validity while you are viewing this page ...